2021 2K Ultra HD Webcam, PAPALOOK PA930 1080P 60FPS Live StreamCam with Dual Microphone, 90° Fixed Focus, Privacy Cover and Tripod, Computer USB Web Camera for Zoom/Skype/Twitch/OBS
Highly Recommended by PCGAMER, LAPTOPMAG and EUROGAMER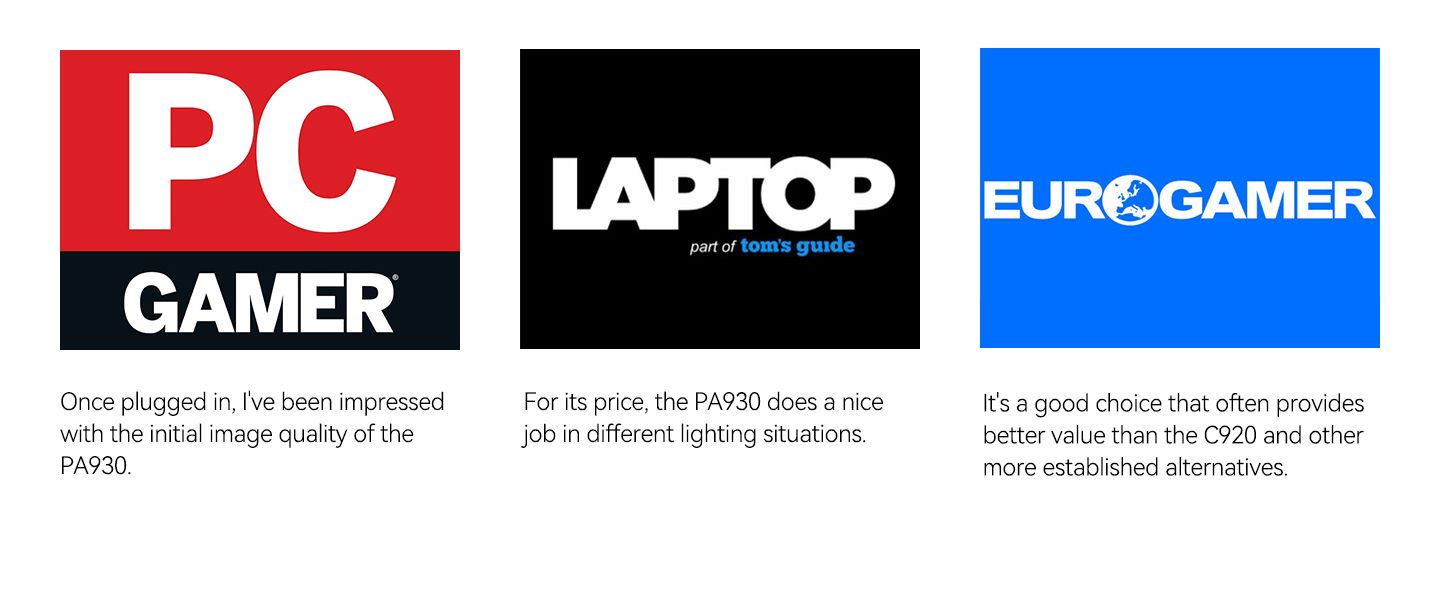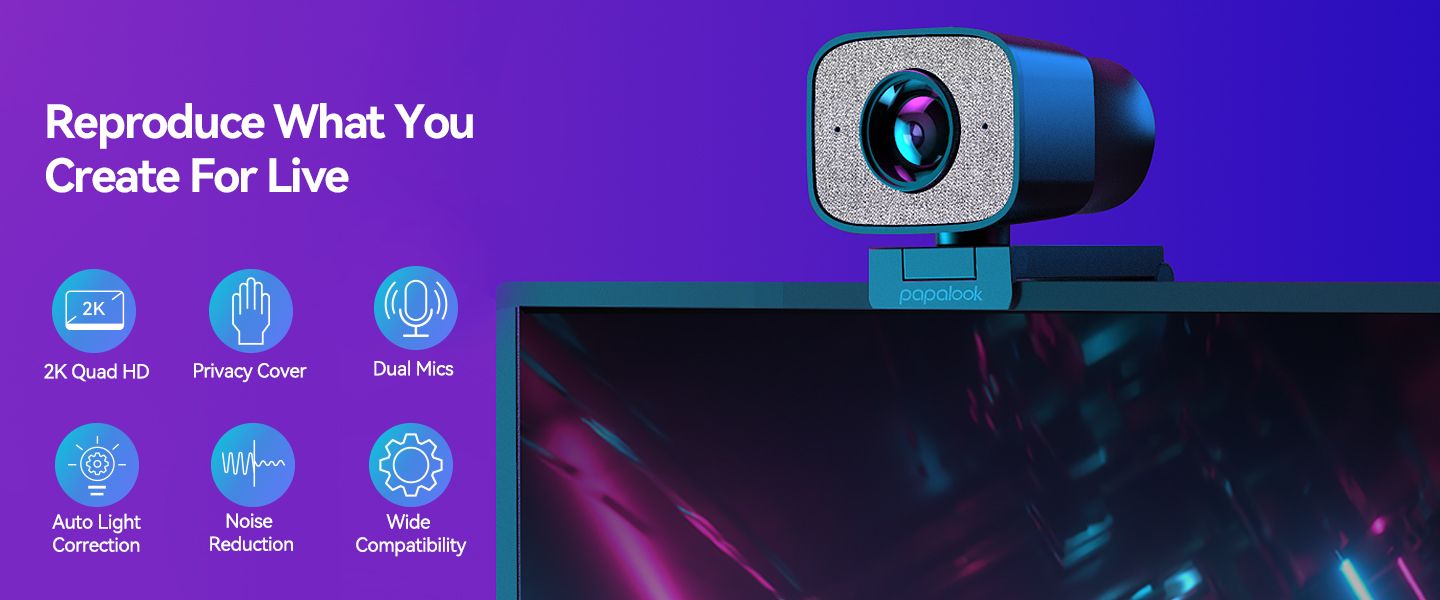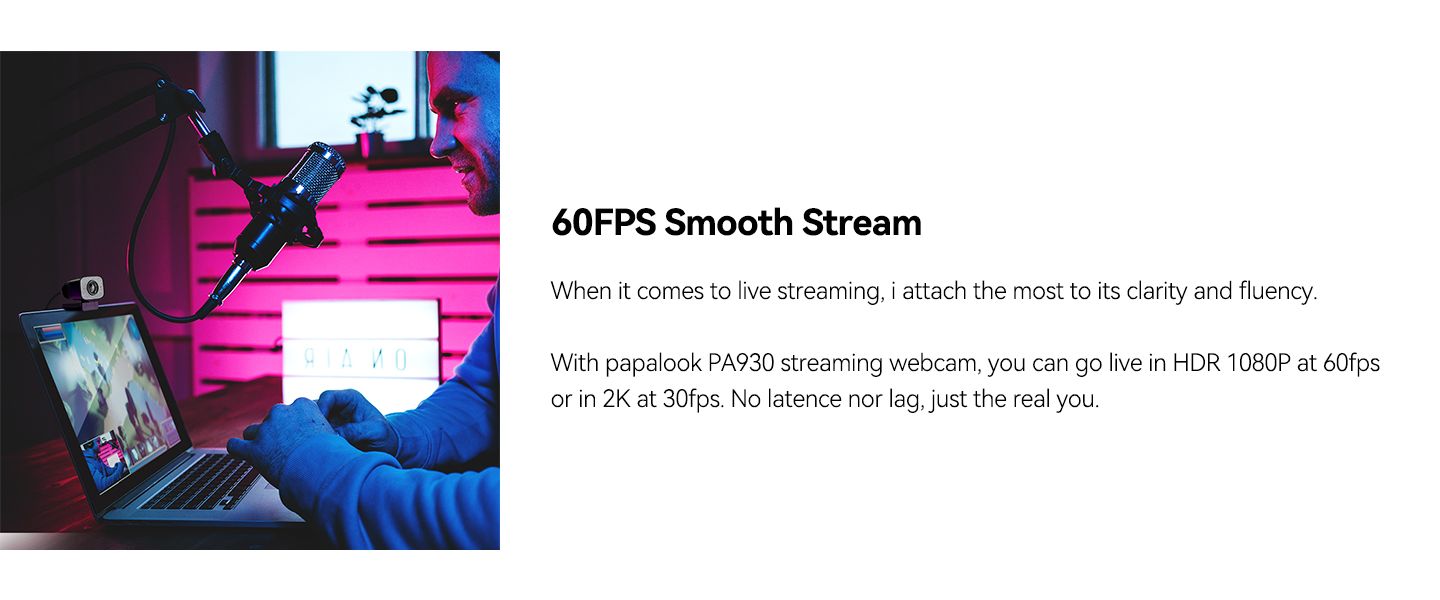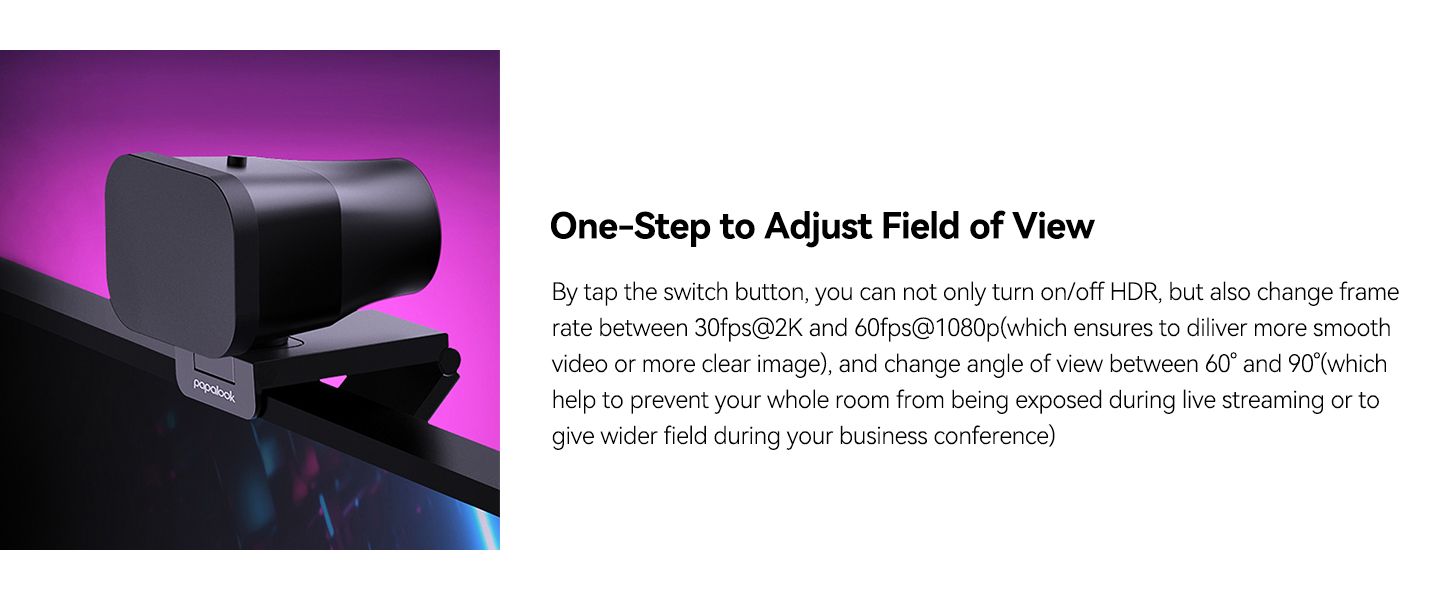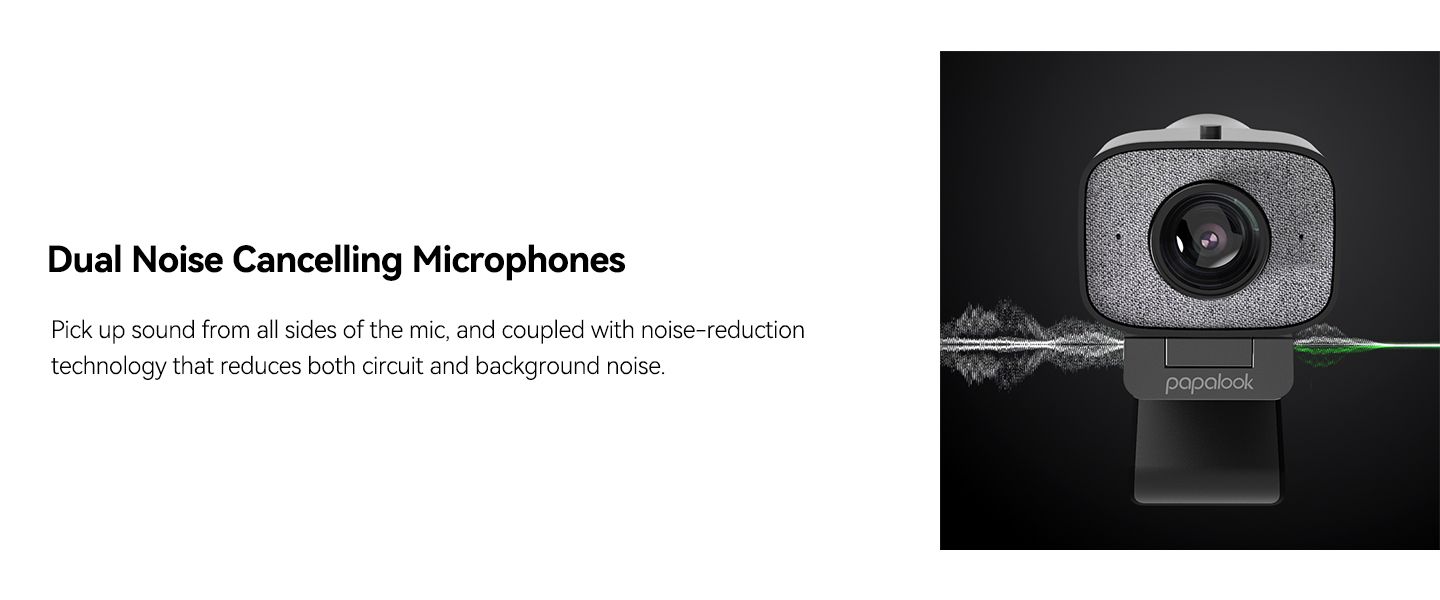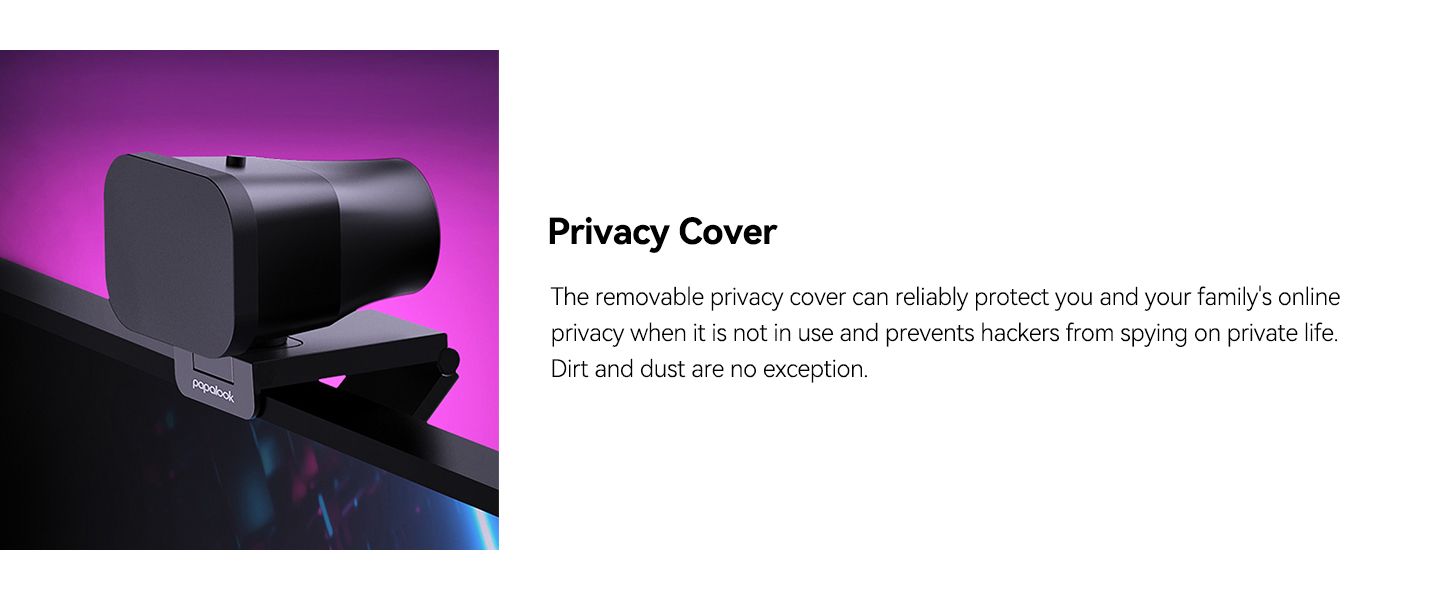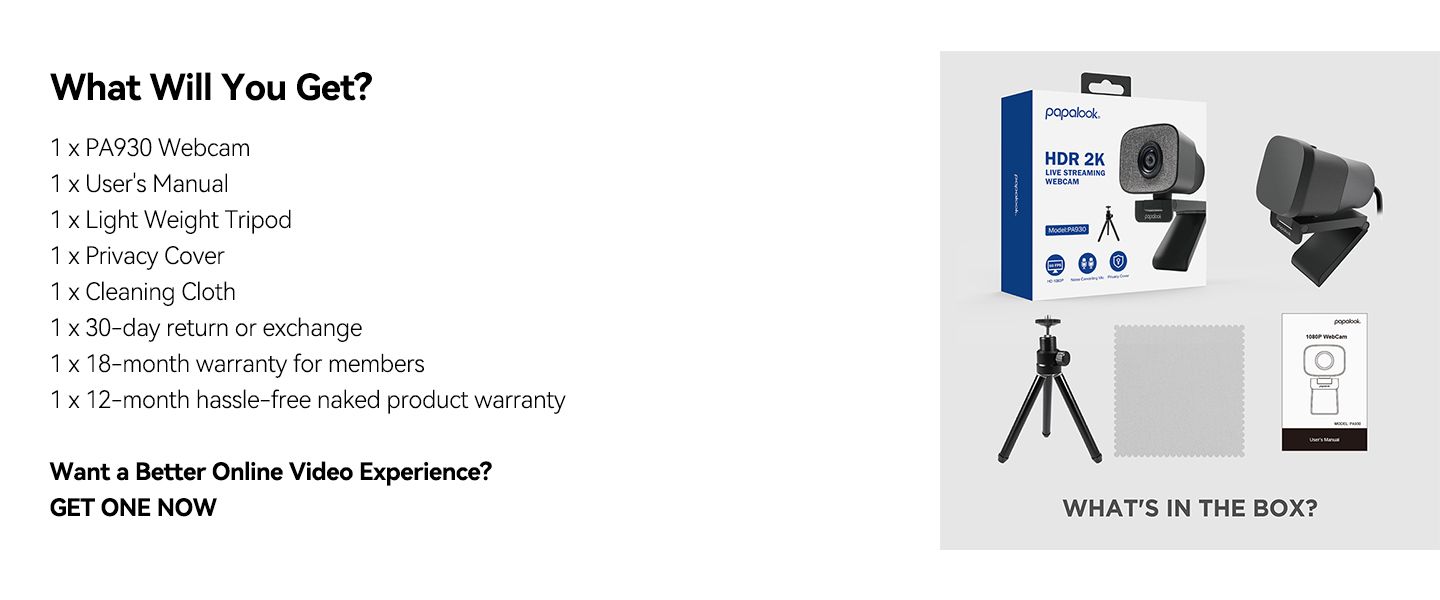 Model Name: PA930
About This Item
High-Dynamic Range (HDR) Image: Professional HDR technology can improve the brightness to a more realistic performance, further enhance the contrast of the picture, and the color gamut will also be expanded to better reflect the visual effects in the real environment, bringing shocking visual impact to users.
2K Resolution Video Web Camera: The formats of 2K resolution in video and images are Quad HD 2560*1440P (up to 30fps) and Full HD 1920*1080P (up to 60fps). There is a frame rate switch button on the top of the camera, which supports switching between 30FPS and 60FPS of 1080P, 720P and 480P resolution.
Integrated Dual Omni-Directional Mics: They are designed to pick up sound from all sides of the mic, and coupled with noise-reduction technology that reduces both circuit and background noise. You can talk into the microphone from any direction and it will be able to capture the sound very clearly.
90 Degree Wide Angle Fixed Foucs Camera: Compared with a zoom lens, a fixed-focus lens has a larger aperture and can obtain more light. The better the light transmittance, the less distortion produced, and a more stable quality imaging effect can be obtained in a low-light environment.
Plug and Play, Secure and Smooth: USB 2.0 port and easy to use, no additional drivers required. Our papalook PA930 also comes with a brand new privacy cover and tripod. Enjoy a seamless online video experience on Windows XP, Windows 7, Windows 8, Windows 10, Mac OS 10.6, Android V5.0 and Chrome OS.
Download