Baby Monitor papalook BM1 FHD 1080P Video Baby Monitor with Camera and Audio, 5" HD Display, No WiFi, 2-Way Audio, Temperature and Sound Detection, Night Vision, 900ft Stable Transmission, Lullaby
Highly Recommended by MEDIUM, PCMAG and IBTIMES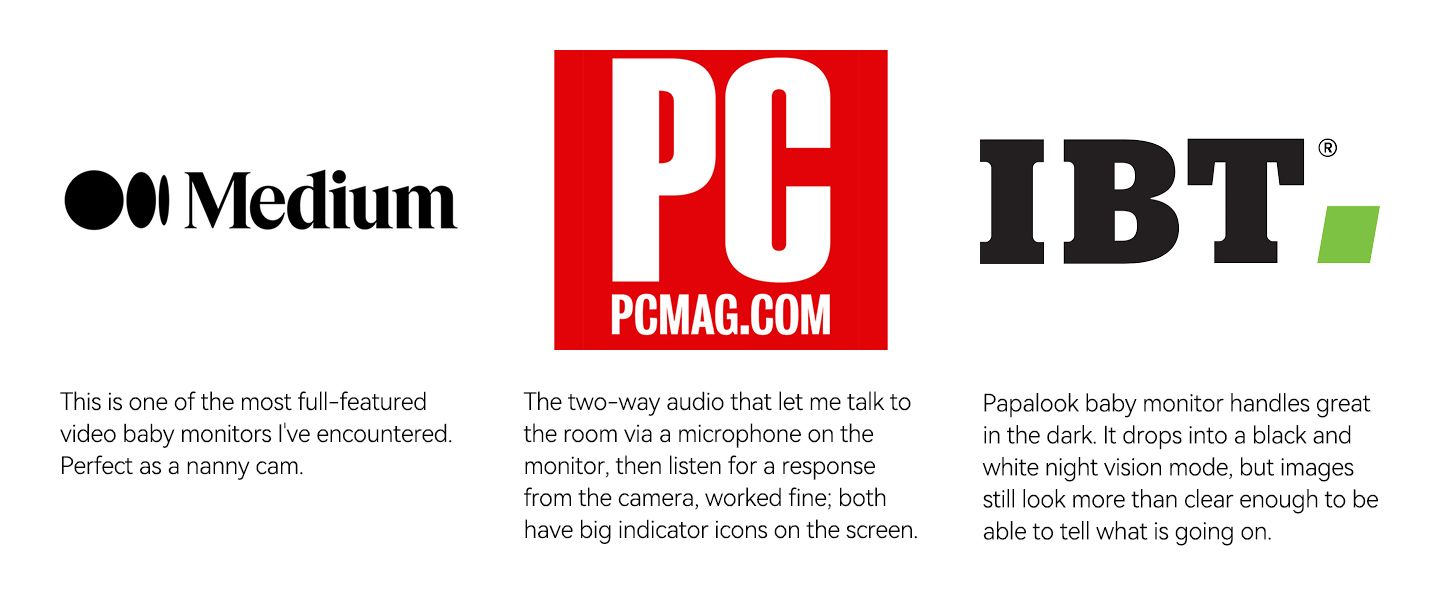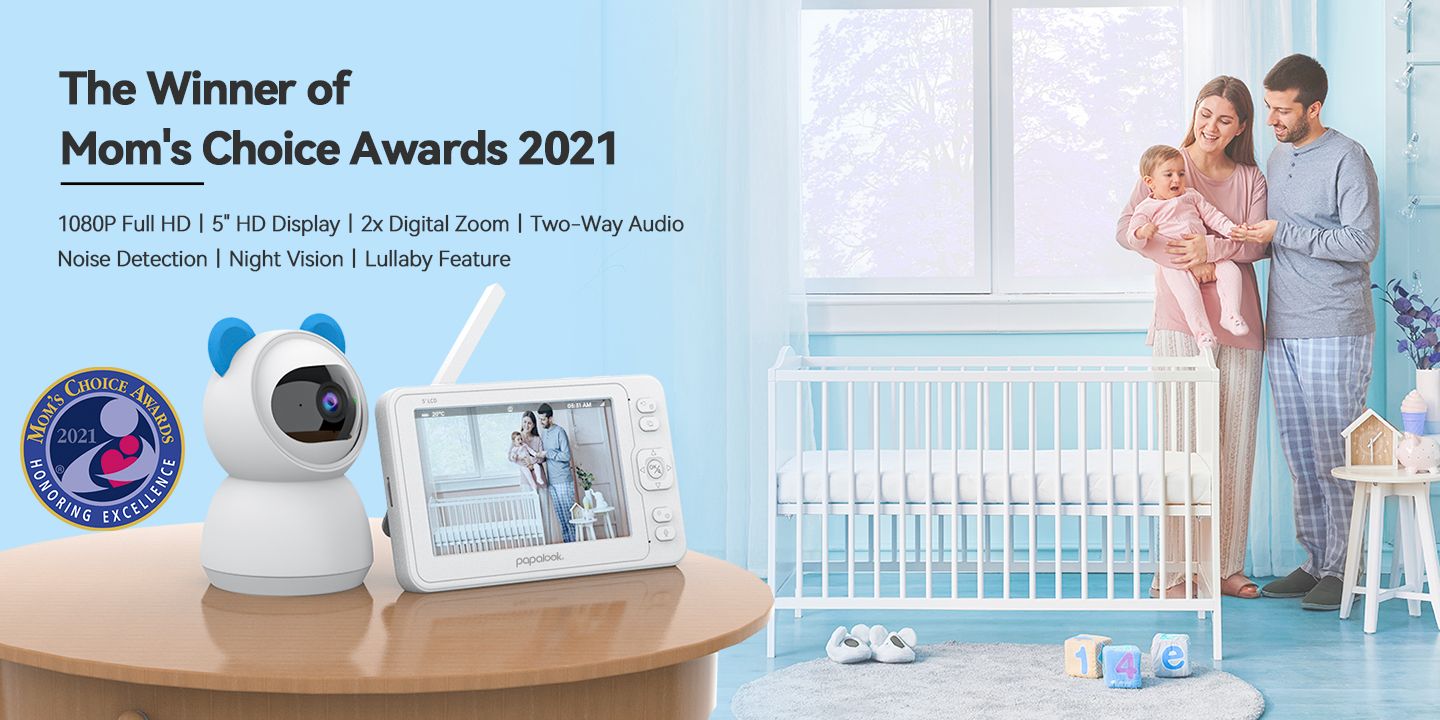 What is Mom's Choice Awards(MCA)?
The program is globally recognized for establishing the benchmark of excellence in family-friendly media, products and services. The organization is based in the United States and has reviewed thousands of items from more than 60 countries.
MCA evaluators volunteer their time and are bound by a strict code of ethics which ensures expert and objective analysis free from any manufacturer association.
Once the evaluations are complete, most items submitted for consideration are donated to schools, libraries, hospitals and charities.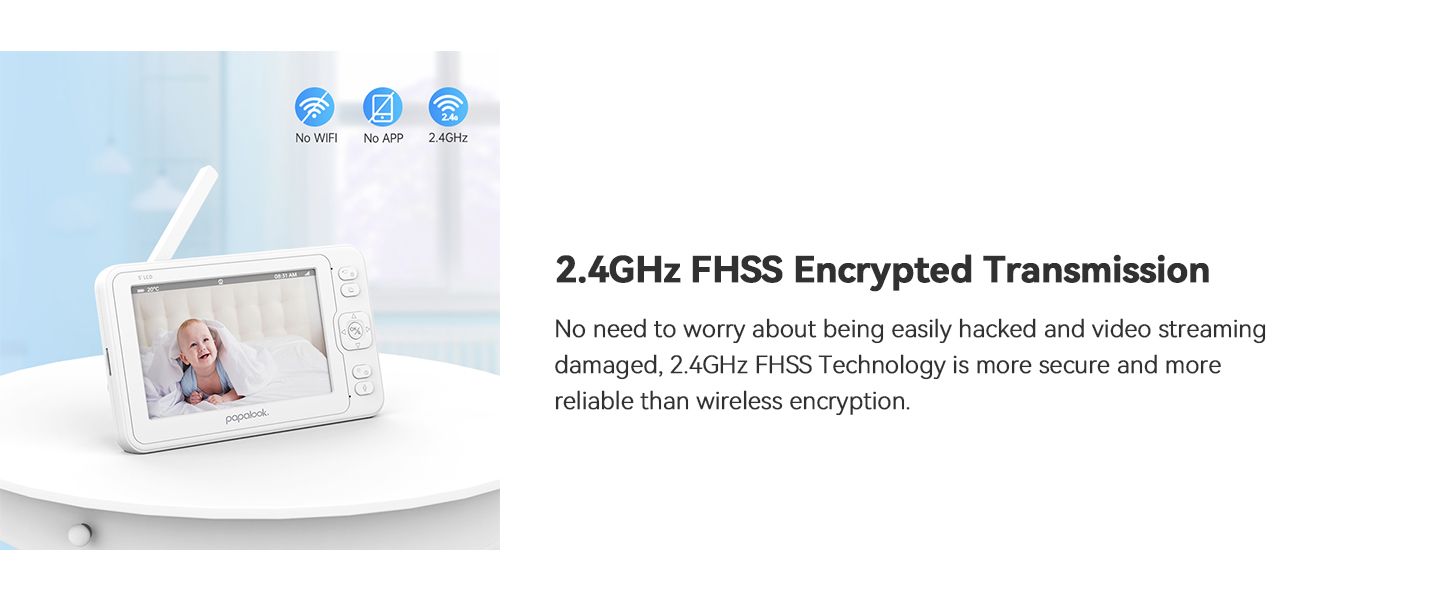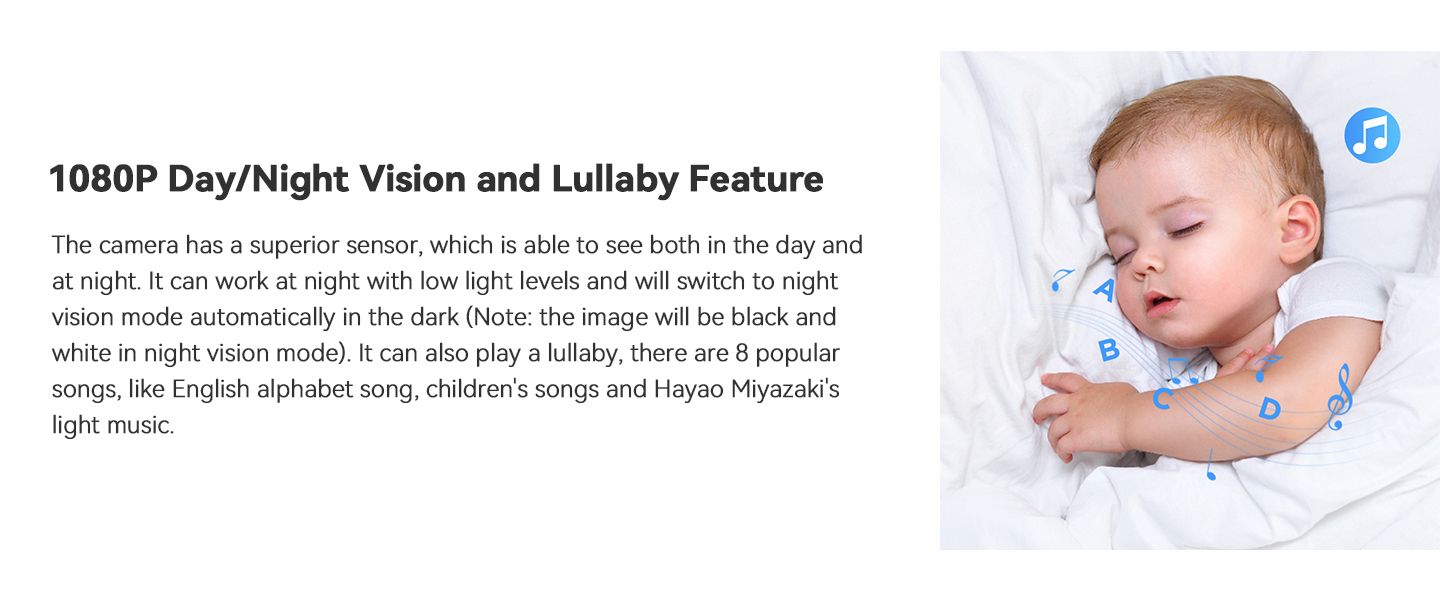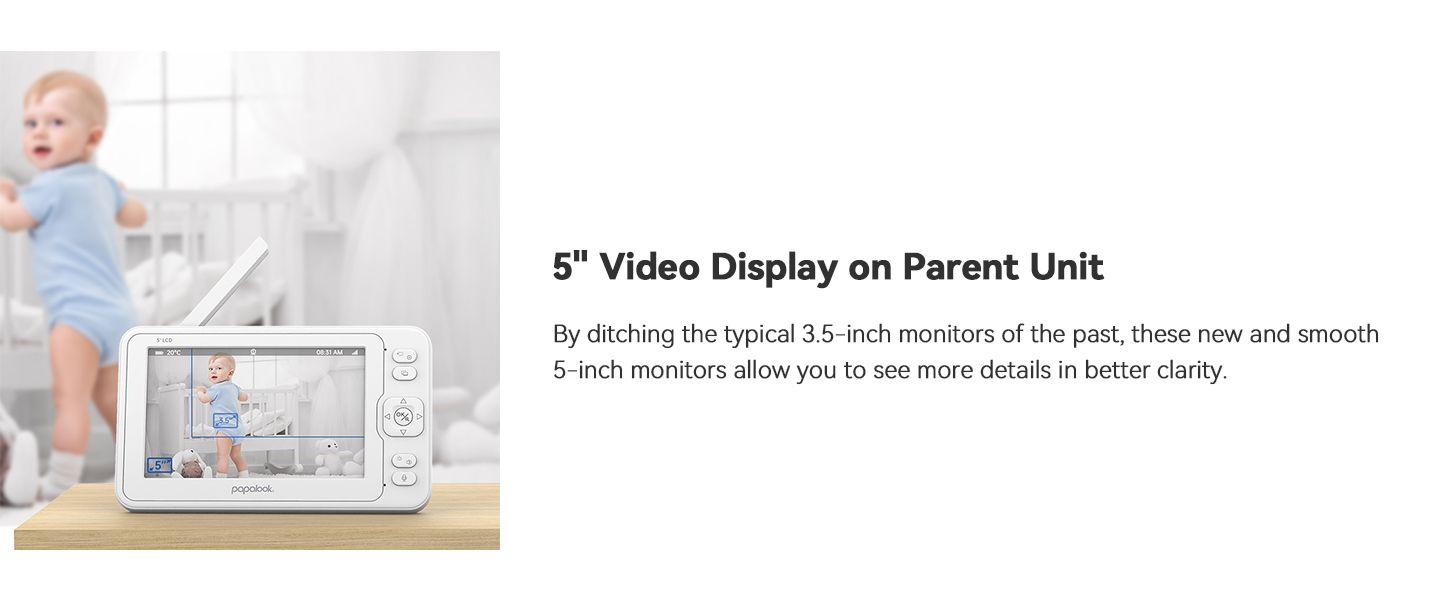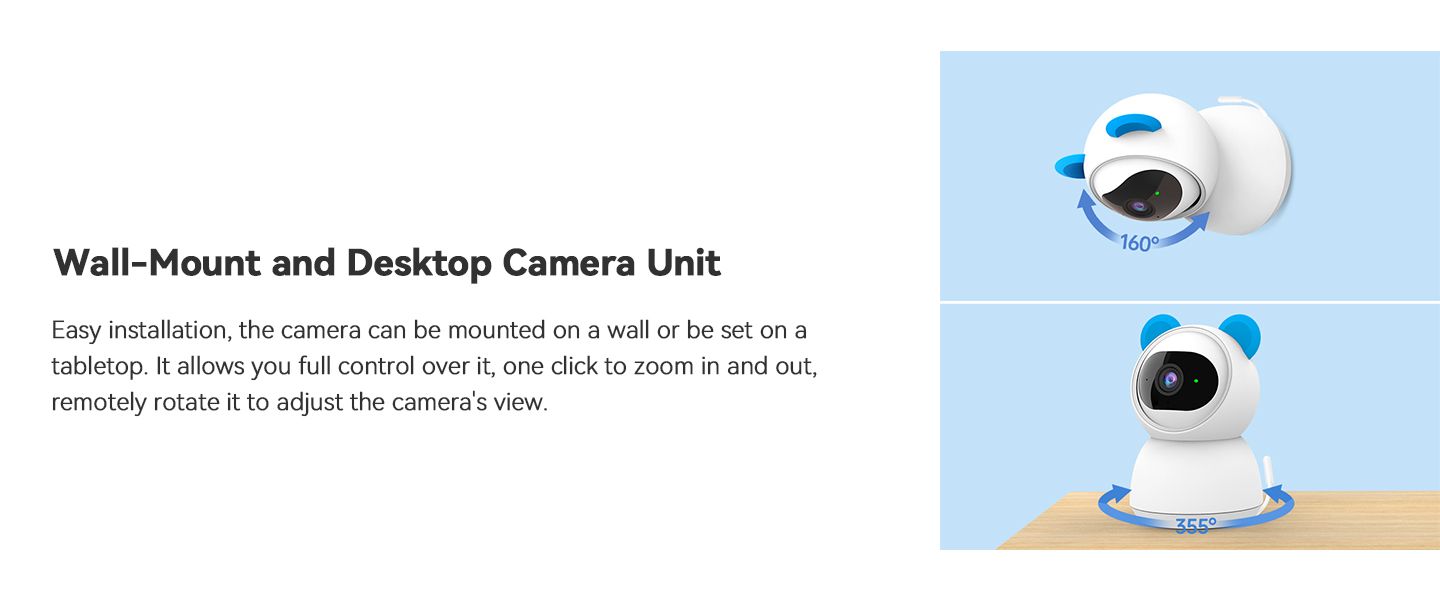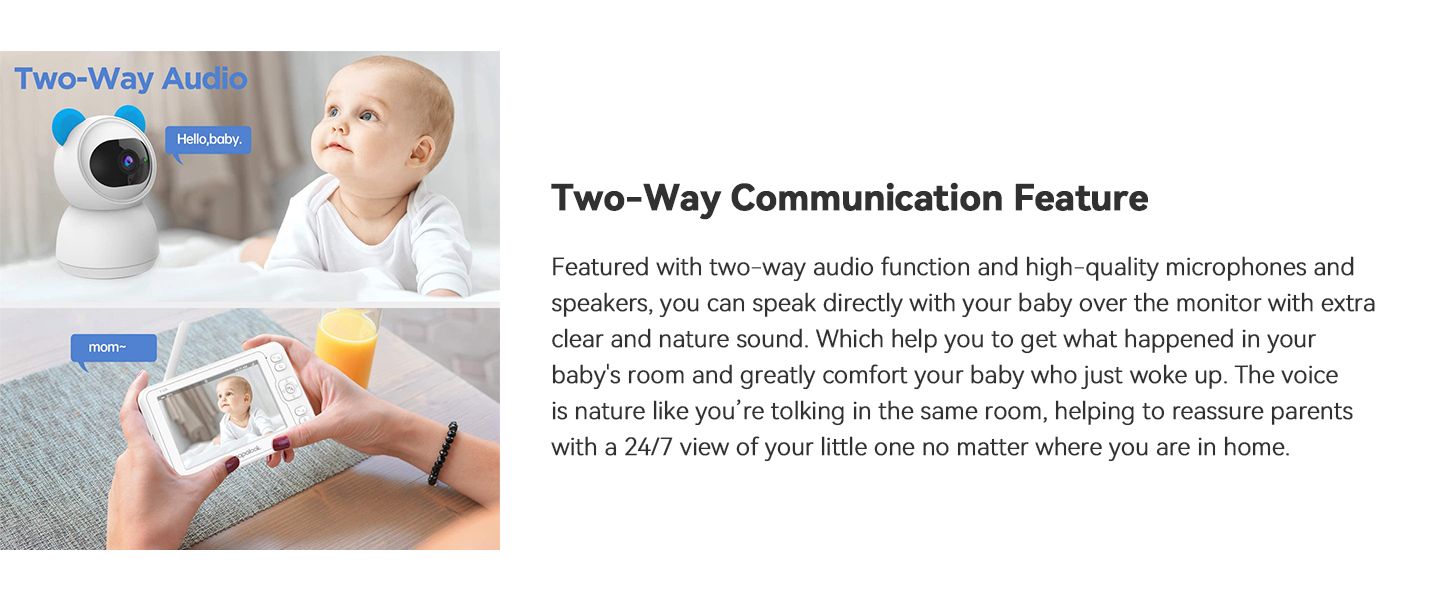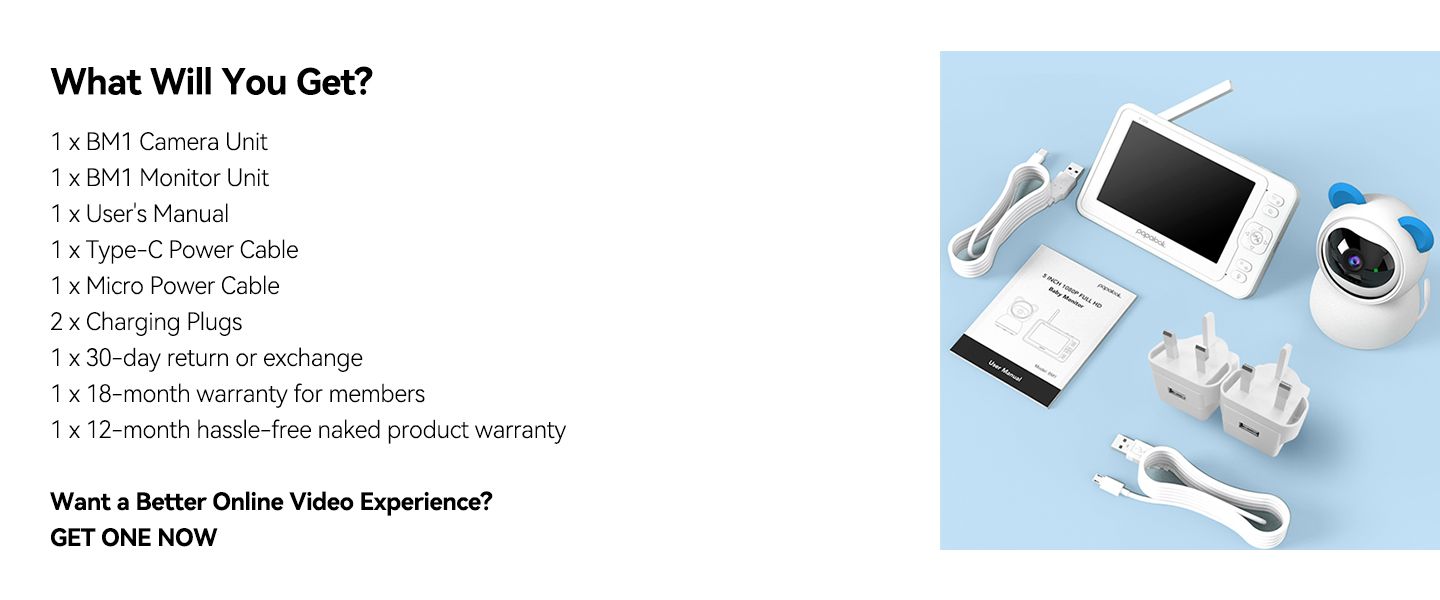 Model Name: BM1
About This Item
Full HD 1080P Camera and Monitor: The papalook baby cam uses a high-resolution video camera to offer good quality images on the 5" handheld monitor receiver. The premium lens pans 355° to capture all corners in a room, and can also tilt 160° to see floor to ceiling. There is a 2x digital zooming ability, you can zoom in and out to get a better view. It's a great relief for you to be able to watch at the baby monitor and see the little one is alright.
Two-Way Communication Feature: There is a two-way audio with a high-quality microphone for a conversation. You can speak to your baby over the monitor, the speakers on both side are extra clear. You can hear everything in the baby's room and the conversation sounds like you're sitting in the same room as your baby, which helping to reassure parents with a 24/7 view of your little one no matter where you are in home.
Temperature Sensor and Noise Detection: The little tail behind the bear-shaped monitor is the temperature sensor. It can rotate 355 degrees with the base, also detect the room's temperature in real-time. The monitor will report to parents when it picks up any sudden noises in the child's room, then you will be alerted if your baby starts crying.
Video Recording and Long Range: It supports camera recording and monitor recording, the function requires a Class 4 TF card, up to 256GB. You can play the previous videos with your family to recall the past and watch the baby's growth process. The radio emitter has an active range of 900 feet, so it can be connected to the monitor even if it is on the other side of the house.
Night Vision and Lullaby Feature: The camera has a superior sensor, which is able to see both in the day and at night. It can work at night with low light levels and will switch to night vision mode automatically in the dark (Note: the image will be black and white in night vision mode). It can also play a lullaby, there are 8 popular songs, like English alphabet song, children's songs and Hayao Miyazaki's light music.
Download