Full HD 1080P Webcam, PAPALOOK PA150S Durable Metal Web Camera with Built-in Mic, Plug and Play for Teams Zoom Meeting Video Conference Streaming, Compatible with PC/Desktop/Laptop/Mac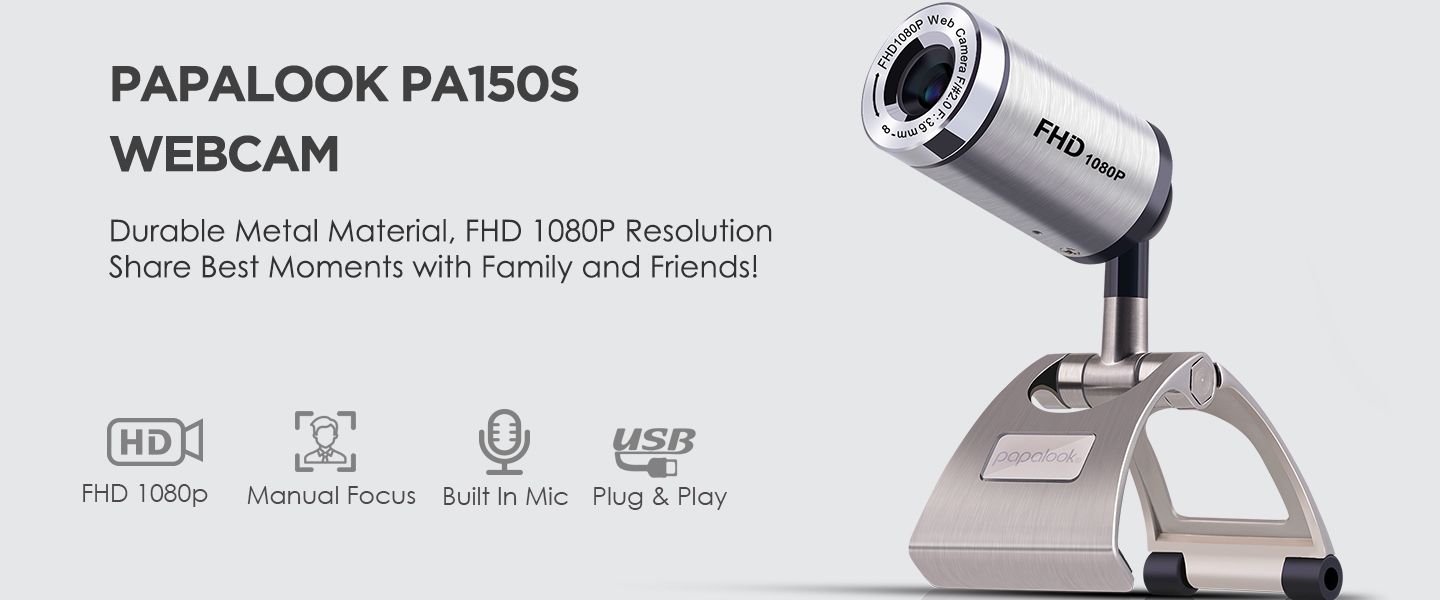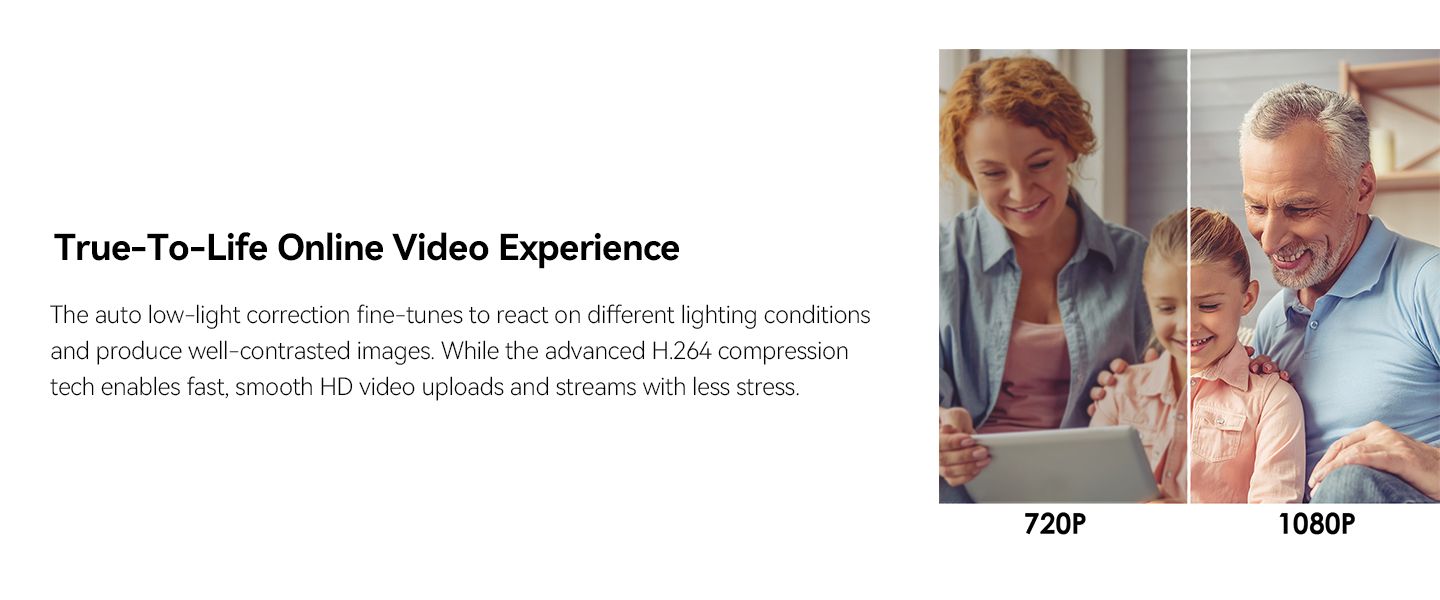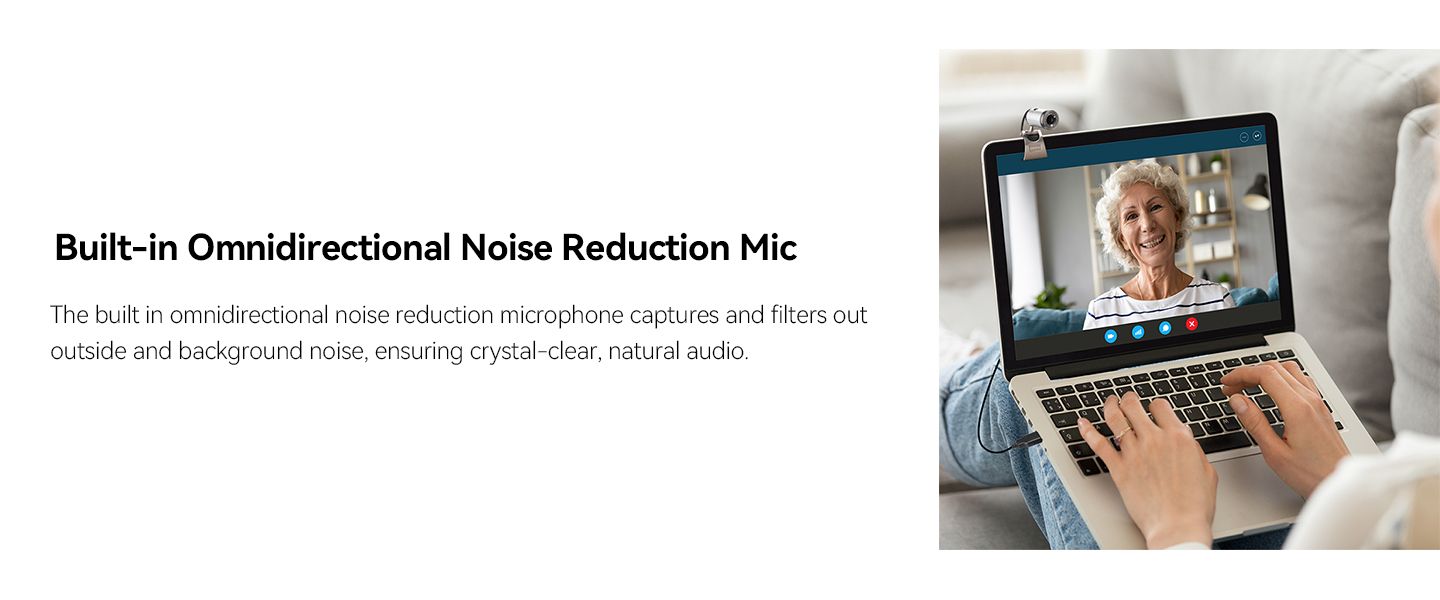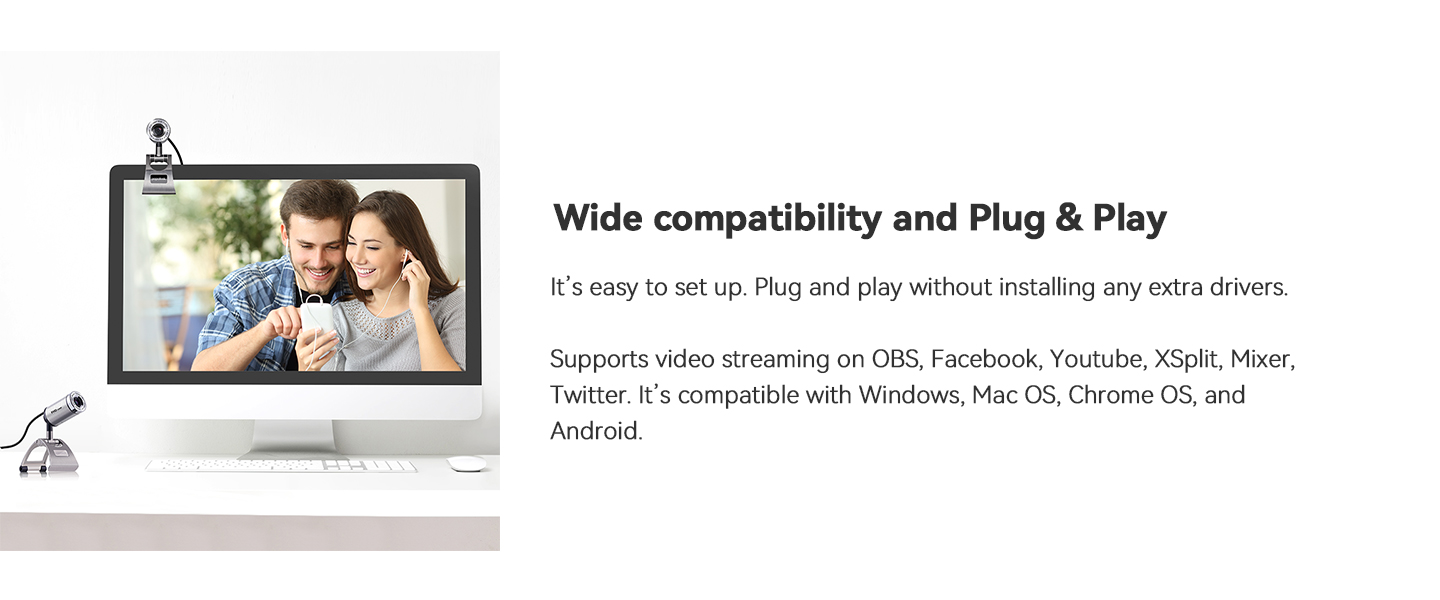 Model Name: PA150
About This Item
Full HD 1080P Computer Webcam: The camera works in full high definition on Zoom, Skype, FaceTime, Youtube, Twitter, Google Hangouts and more. Easy to start online meetings, video conferencing and chat calls with your colleagues. The maximum resolution is up to 1080pixels at 30fps.
Omnidirectional Stereo Microphone: The built-in microphone is coupled with noise reduction technology that reduces circuit noise and background noise to control external noise. Capture your natural voice from all angles, make yourself heard very clearly.
60 Degree Viewing Angle: 60-degrees captures one person sitting in front of a computer. It is the perfect angle for talking with business customers on a laptop in the office and for group video communication on a desktop when you are at home. Excellent for online consultation, video interviews and video recording, etc.
Auto Low Light Correction Default: Equipped with auto white balance and auto low light correction function. Even in dark environments, it can be adjusted to the lighting conditions to produce bright, well-contrasted images that make you more attractive in videos.
Plug and play, universal compatibility: USB port and easy to use. Enjoy a seamless online video experience with Windows XP, Windows 7, Windows 8, Windows 10, Mac OS 10.6, Android V5.0 and Chrome OS. Any refund/replacement/technical problem, please feel free to contact us.

Download