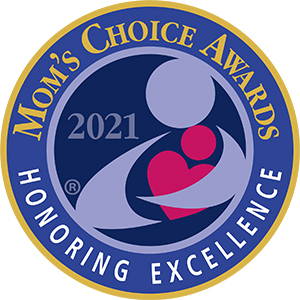 MOM'S CHOICE GOLD MEDALIST
Papalook BM1 Baby Monitor has won the Mom's Choice Awards® – Gold Award Excellence Seal of Approval, best in family-friendly products, for its long range, high resolution 1080p wide angle HD camera and line-up of unique features that mom's love, including night vision, two-way audio to talk to the baby, Lullaby Mode, Temperature and Sound Detection Sensors, and Recording Playback.


While baby's bedtime and naptime are great opportunities for parents to relax or check things off the to-do list, it can be nerve- wracking to leave your baby alone in another room. Setting up a video baby monitor near baby's crib or bed is a great way to feel at ease while doing other things when the little one is catching some Zzzs. Most parents enjoy the convenience a baby monitor provides, instead of constantly checking on your child in the room, getting through a full night with less stress and more rest.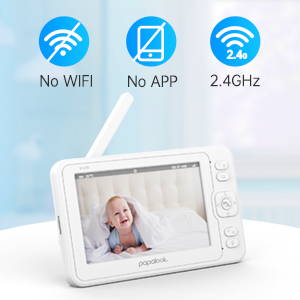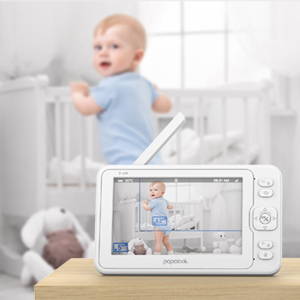 2.4GHz FHSS Encrypted Transmission
No need to worry about being easily hacked and video streaming damaged, 2.4GHz FHSS Technology is more secure and more reliable than wireless encryption.
5" Video Display on Parent Unit
By ditching the typical 3.5-inch monitors of the past, these new and smooth 5-inch monitors allow you to see more details in better clarity.
Wall-Mount and Desktop Camera Unit
Easy installation, the camera can be mounted on a wall or be set on a tabletop. It allows you full control over it, one click to zoom in and out, remotely rotate it to adjust the camera's view.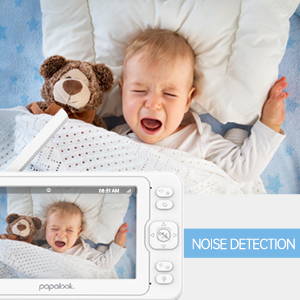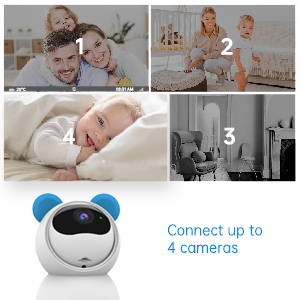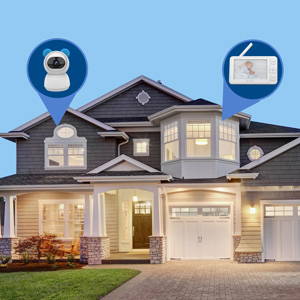 Detecting Noises without Delay
Our papalook BM1 baby monitor will alarm if your baby starts to make some noises or crying when the baby wakes up. We believe that parents should be able to relax without distraction from too much information.
Multitasking with Baby Monitors
You can remotely view up to 4 cameras at the same time, which is ideal for parents who want to watch multiple kids or rooms. Please beware the loud beeping sounds the monitor makes when it alarms, keep it away from sleeping children.
Connecting All-Around Your House
The effective range between the camera and the monitor is up to 900 feet, even when you are holding the monitor in the kitchen, it can be connected with the camera in the baby room to watch the baby.