Webcam 720P with Microphone, PAPALOOK PA327 HD Webcam USB Computer Camera with Built-in Microphone, Flexible Rotatable Clip, Video Live Streaming for PC Mac Laptop Tablet Desktop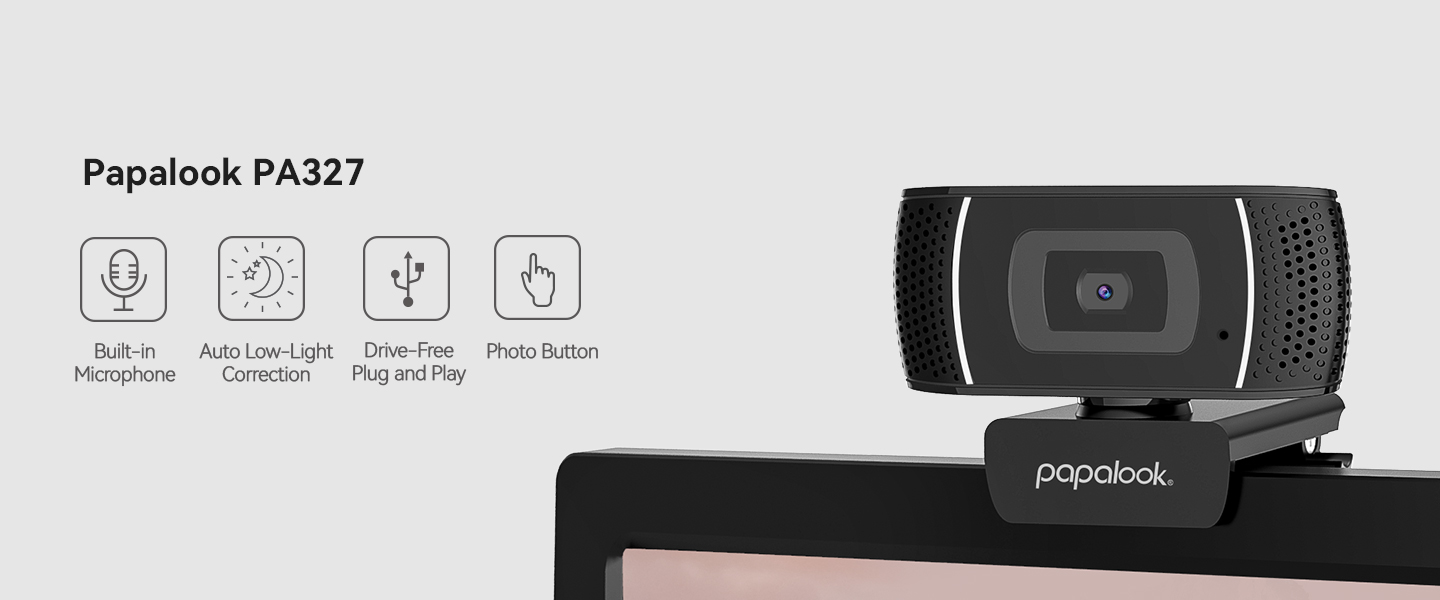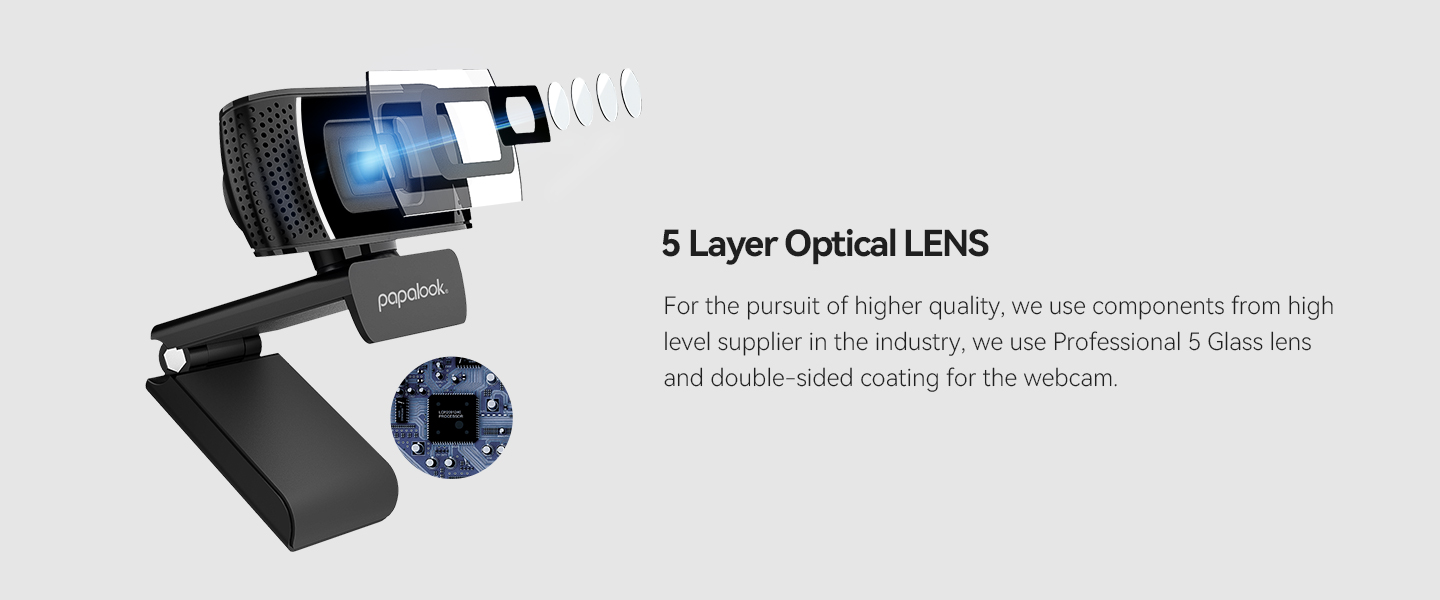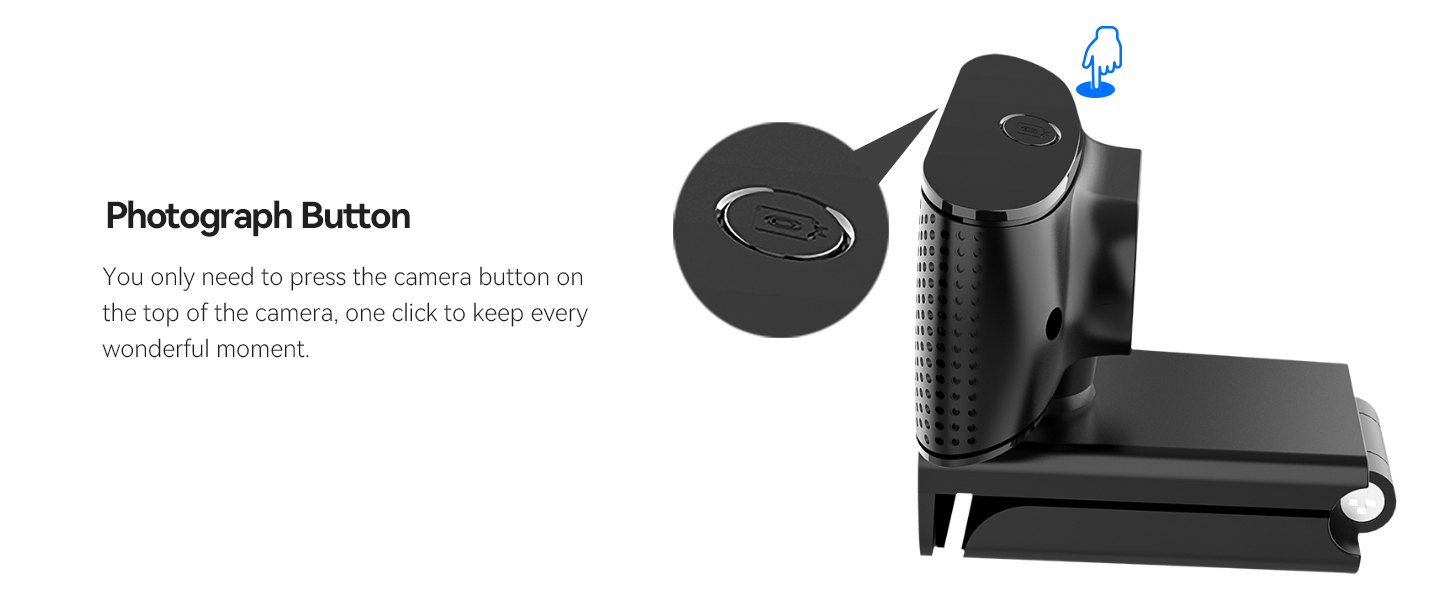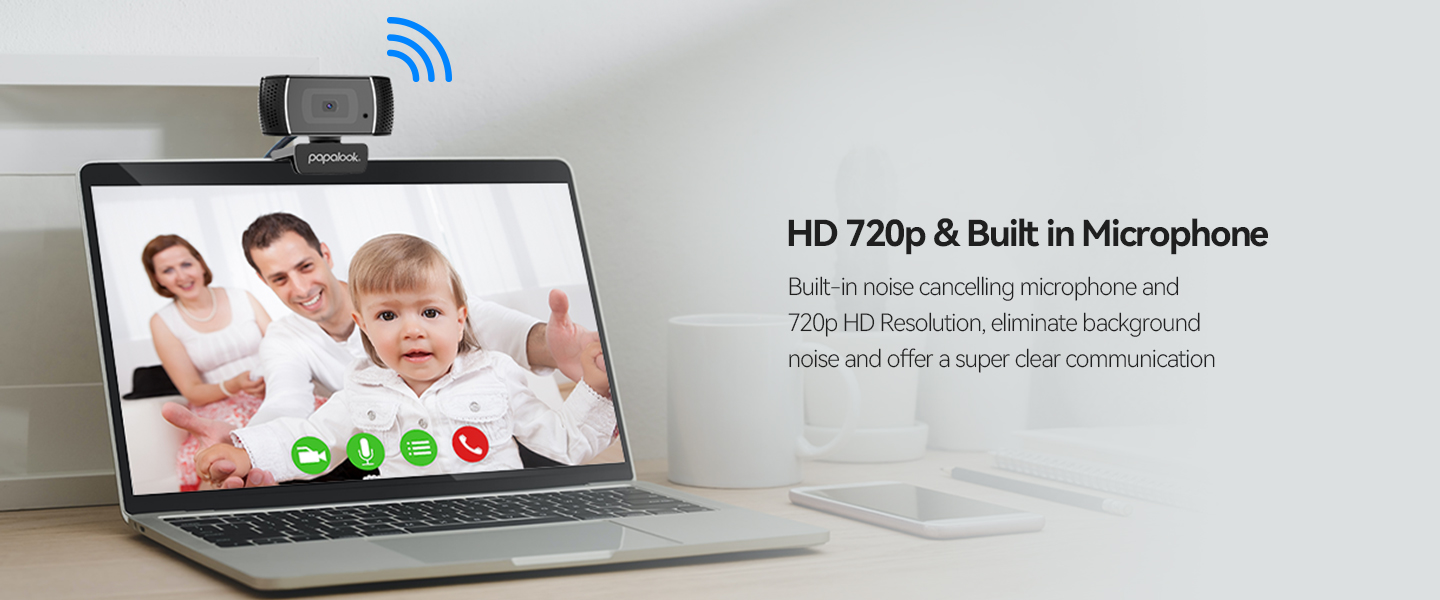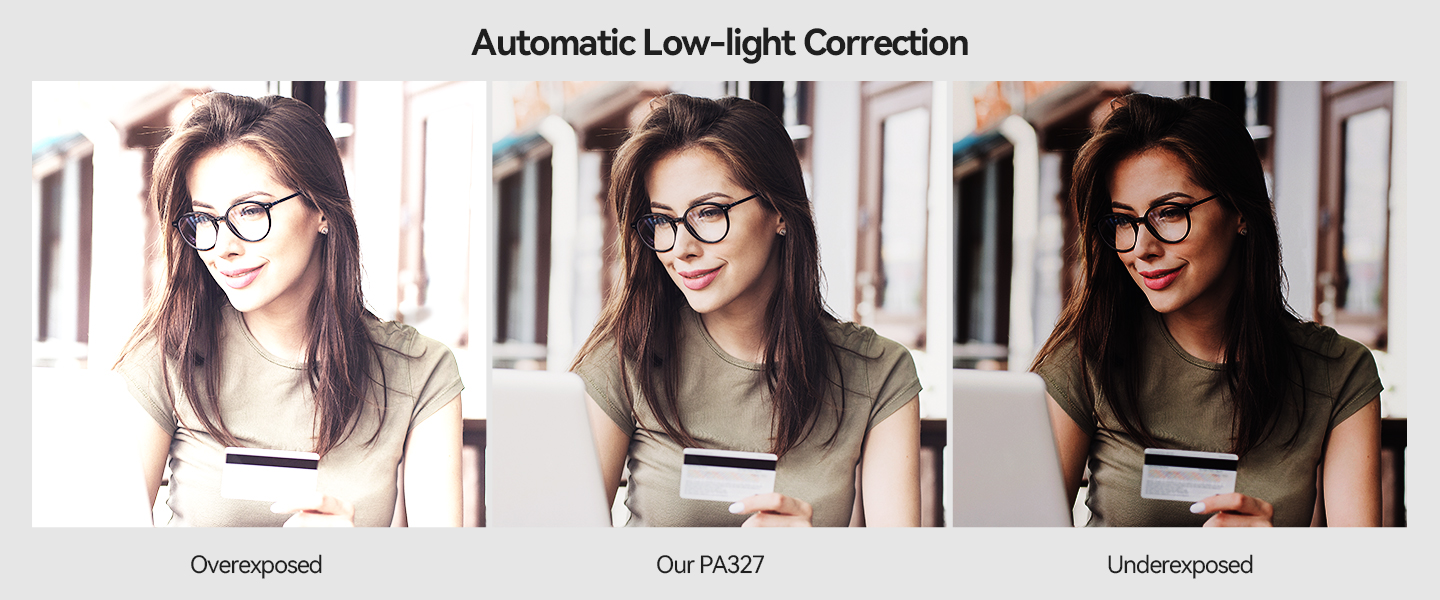 Fixed Focus HD 720P Video Webcam: The camera operates in high definition on Skype, Zoom, FaceTime, Youtube, Twitter, Google Hangouts and more. Easy to start online meeting, video conferencing and chat calling with your co-workers. Max resolution is up to 1280*720 pixel.
Integrated Omni-Directional Mic: Built-in stereo mic is coupled with noise reduction tech that reduces the circuit noise and the background noise to control the external noise. Capture your natural voice from every angle, make you heard very clearly.
Horizontal 65° Angle of View: PAPALOOK PA327 is good for talking with colleagues on a laptop in the office, and group video communicating on desktop computer when you're at home. Perfect for online consultation, video interviewing and video recording, etc.
Default Auto Low-Light Correction: Equipped with automatic white balance and automatic low-light correction function. Even in dim environments, it can be fine-tuned to light conditions to produce bright and well-contrast images that make you more attractive in the videos.
Plug and Play, Universal Compatibility: USB port and easy to use. Enjoy a seamless online video experience with Windows XP, Windows 7, Windows 8, Windows 10, Mac OS 10.6, Android V5.0 and Chrome OS. Any refund/replace/technical issues, please feel free to contact us.